Assistant Principal Announcement
Posted July 16, 2020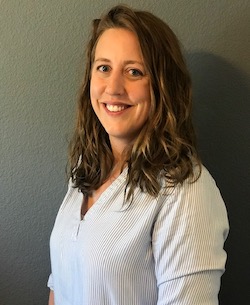 Dear McMeen Elementary School Community,
After a thoughtful Assistant Principal Selection Process, we are excited to announce that Lauren Bartsch has been selected as the new Assistant Principal of McMeen Elementary School beginning in the 2020 – 2021 School Year.
Lauren Bartsch comes to McMeen Elementary from Valdez Elementary, where she served as a Senior Team Lead supporting their dual-language program. Lauren has 11 years of experience working in elementary schools as both a teacher and leader. Over the past 6 years, she has been a Senior Team Lead focused on providing teachers with meaningful feedback and support in order to help them grow their practice in literacy, mathematics, and classroom management. Lauren is passionate about supporting all students in developing as the amazing and unique individuals they are. In order to do this, she strongly believes we must start with strong relationships and a safe and caring environment for all. Only with this foundation can we work to develop students as critical and independent thinkers that will not only thrive in our world, but who will also become change agents for themselves and others.
As part of Lauren's passion for constantly exploring new ways to meet the needs of all students, she is committed to engaging with families and community members. She understands the important role families and the community play in the education of our children and looks forward to partnering with each of you to realize our goals and dreams for students.
Lauren is amazed by the work being done at McMeen and feels honored to join the team. She looks forward to meeting and partnering with each of you to learn more about you and how we can continue working together to support students. 
Welcome to Team McMeen, Ms. Bartsch.
Sincerely,
Principal Hinman