Counselor's Corner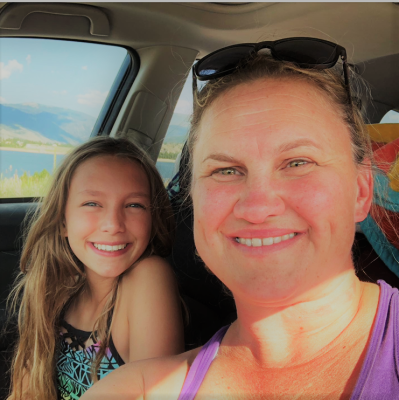 Welcome to McMeen's Counseling Corner! My name is Margaret-Ann McKee and I am the School Counselor here at McMeen. I have compiled some resources for students and families below. Please explore these and feel free to reach out to me if you ever need anything.
About Me
Hello! I am the McMeen School Counselor. A little bit of background about my career:
I started working as a School Counselor in 2011 in the Denver area.
Before that I was a Case Manager for Mi Casa Resource Center and worked 8 years as the director of childcare at a metro Denver facility.
I love my role as school counselor and I hope that I can do it forever!
A little bit about me:
I am a mom of 2 children who are out of elementary school and well on their way to adulthood.
I enjoy camping and paddle boarding! I also enjoy new art exhibits (First Fridays anyone?), community events and barbecues with friends. I am always up to learn new things and discover new adventures.
You may be wondering what a school counselor does. Here is the short list:
Provides professional assistance and support to a student or small group of students during times of transition, heightened stress, critical change or other situations impeding the success of the student.
Recognize and respond to student mental health needs and assist students and their families in finding resources.
Use data to help create a program that provides effective ways for students to use their talents, interests and abilities to advance them further in education and life.
I work hard to keep myself educated on best practices for educators and the families they serve.
Please feel free to call or email me with any questions or concerns.
I look forward to serving our community!
Office Phone: 720.424.5532
Email: margaret-ann_mckee@dpsk12.net
ICAP
Individual Academic and Career Plans (ICAPs) are the basic foundation for students in learning and planning their career passions and opportunities. ICAPs are also a part of The Denver Plan, meet state legislation requirements and are a graduation requirement for students graduating in 2011 and beyond. For students to truly graduate career and college ready students must have a plan that includes career exploration and exposure, knowledge of opportunities and self, and a plan for life after high school!
Starting in sixth grade and continuing throughout high school, students create and update an ongoing plan which includes counselor-led activities on career interests, goal setting, college opportunities, financial aid, and non-cognitive skills which increase academic success.
In Elementary School, the ICAP is full of exploration. Students explore their own interests and skills, career options and possibilities. Students learn academic and social skills and strategies and how they relate to their future in Middle School, High School, and beyond.
Early intervention is imperative for our students. Elementary school counselors provide classroom lessons on topics such as relational aggression, resiliency, character building, mediation, emotions, and empathy as well as academic skills and career exploration. Research supports this career exploration at the younger ages. (National Office for School Counselor Advocacy, 2012). In fact, career development can start as young as Preschool! (Colorado Department of Education, 2015)
Resources
General Resources
Organizational Resources
COVID Support for Parents and Students
Lifeskills for Kids
Mindfulness
Kid President Inspirational Videos
Racial Equity Project
Grief and Loss